Payment methods vary by location. You can always view your available payment options on our menu by entering your local address: www.eaze.com/menu.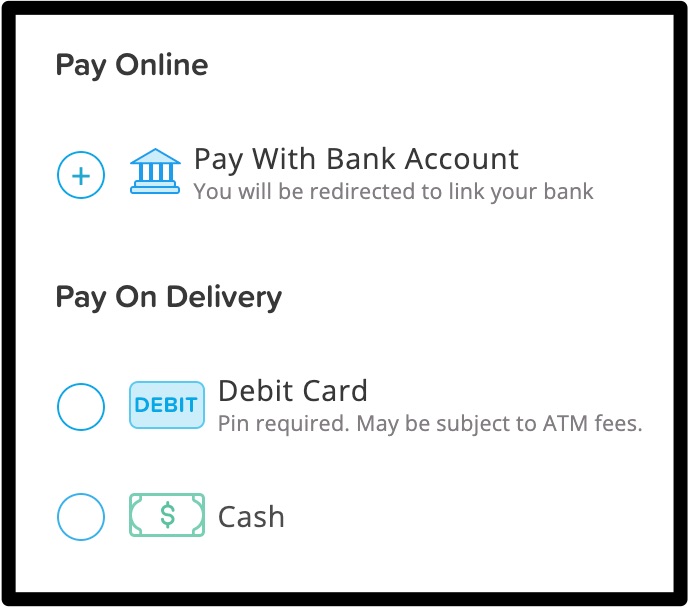 Payment Methods
Cash (in person) - The tried and true method. Available in all locations.
Debit/ATM Card (in person) - In person ATM transaction upon delivery using your Debit/ATM card.


*Please be advised that we are not able to accept pre-paid debit/credit cards of any kind*

. We also cannot accept HSA or MRA benefit cards.

ACH (online) - Paying with your bank account. Just sign in through your usual bank portal and link your preferred account.
If you have any questions regarding acceptable forms of payment, please contact us at support@eaze.com.