It's 2022. You are about to order cannabis, online. One question: How?
Starting the Ordering Process
Please start by logging into your Eaze account. If you do not have an Eaze account, you may create one here.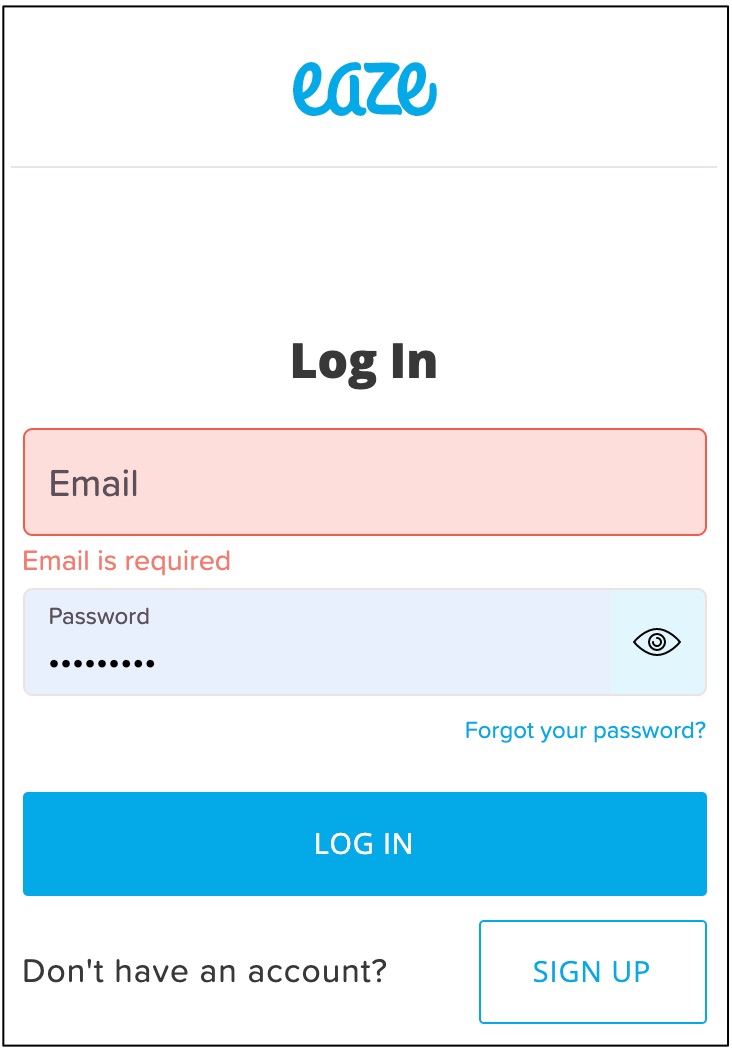 After you successfully login, please be sure to enter your delivery address at the top of the menu (center).

Once you click on the address bar at the top of the menu, you will be able to enter your address. Please remember to choose a selection provided in the drop down menu once it populates. Once you see your correct address, simply choose it and begin shopping!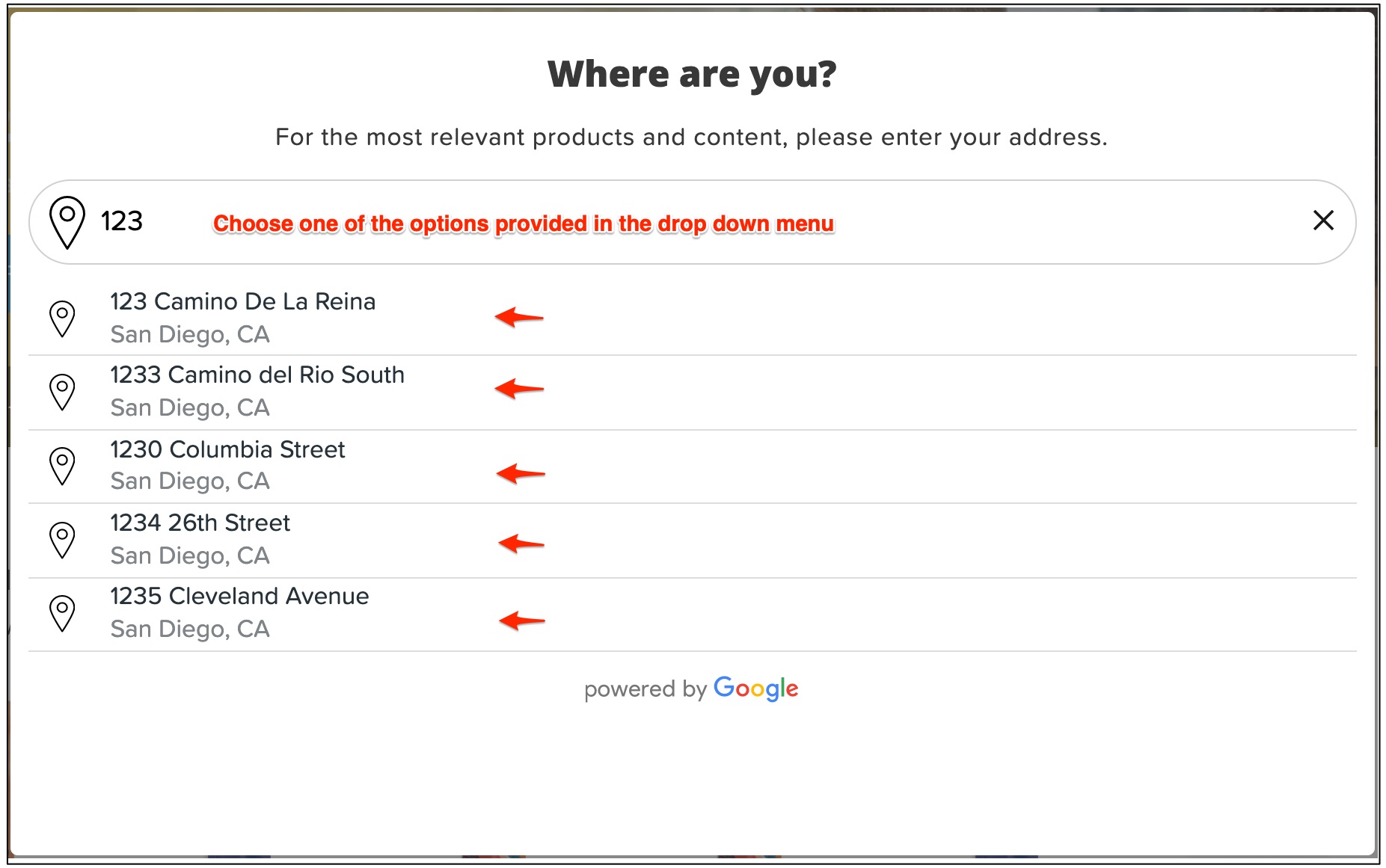 After your address is selected, the menu will update to your current, local inventory. *Please note* if you change your address and have items in your cart, your cart will be cleared to reflect the current inventory on your local licensed retailer or dynamic driver.
Adding Items to Your Cart
You can scroll through our menu's categories to find the correct products for your needs. Once you see a product of interest, you can select it which will open its item description for more information. From this screen, you can also add the product to your cart by clicking the '+' icon.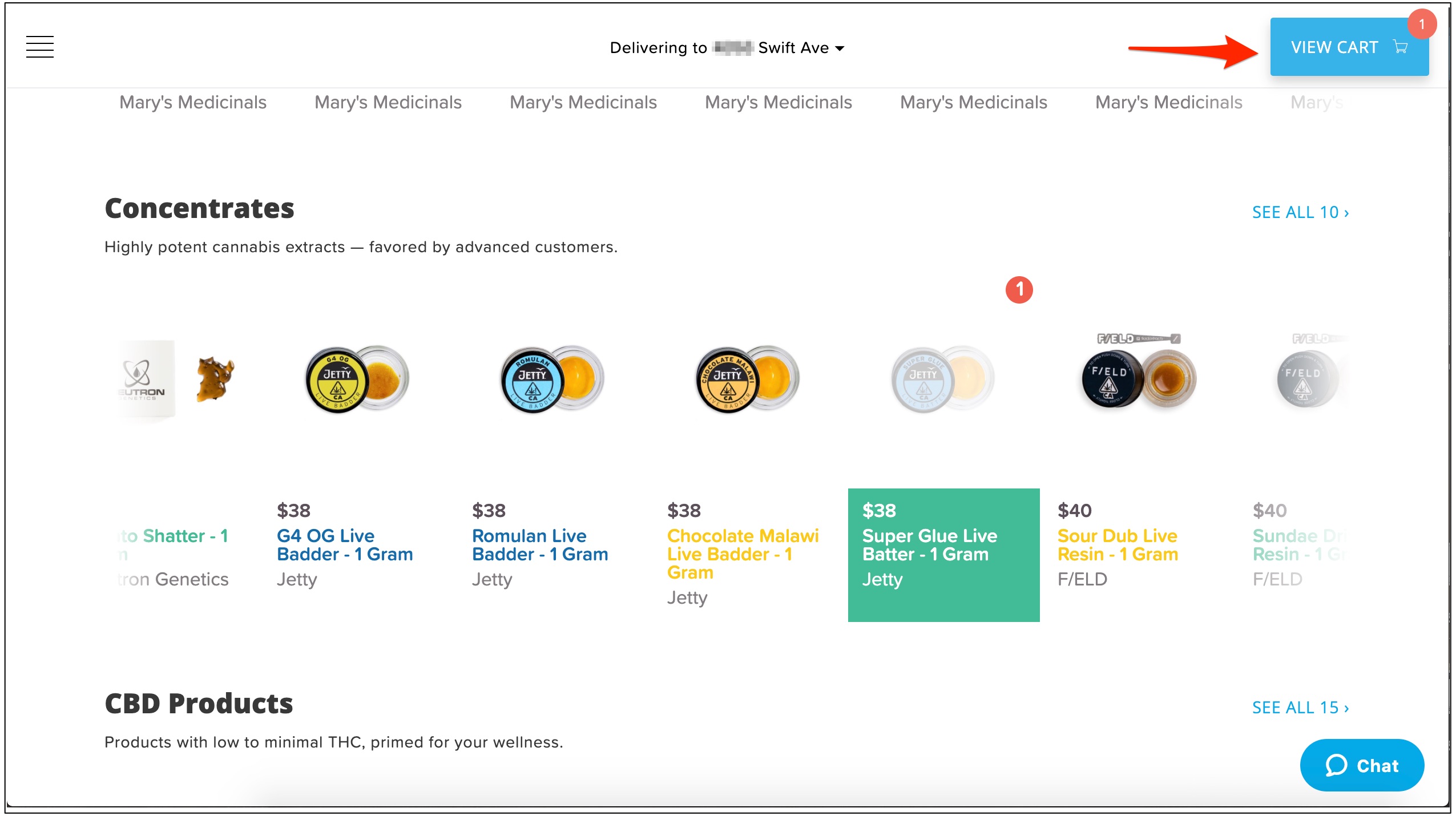 After choosing to view your cart, you can review your selections and add any promo codes to your order before placing it.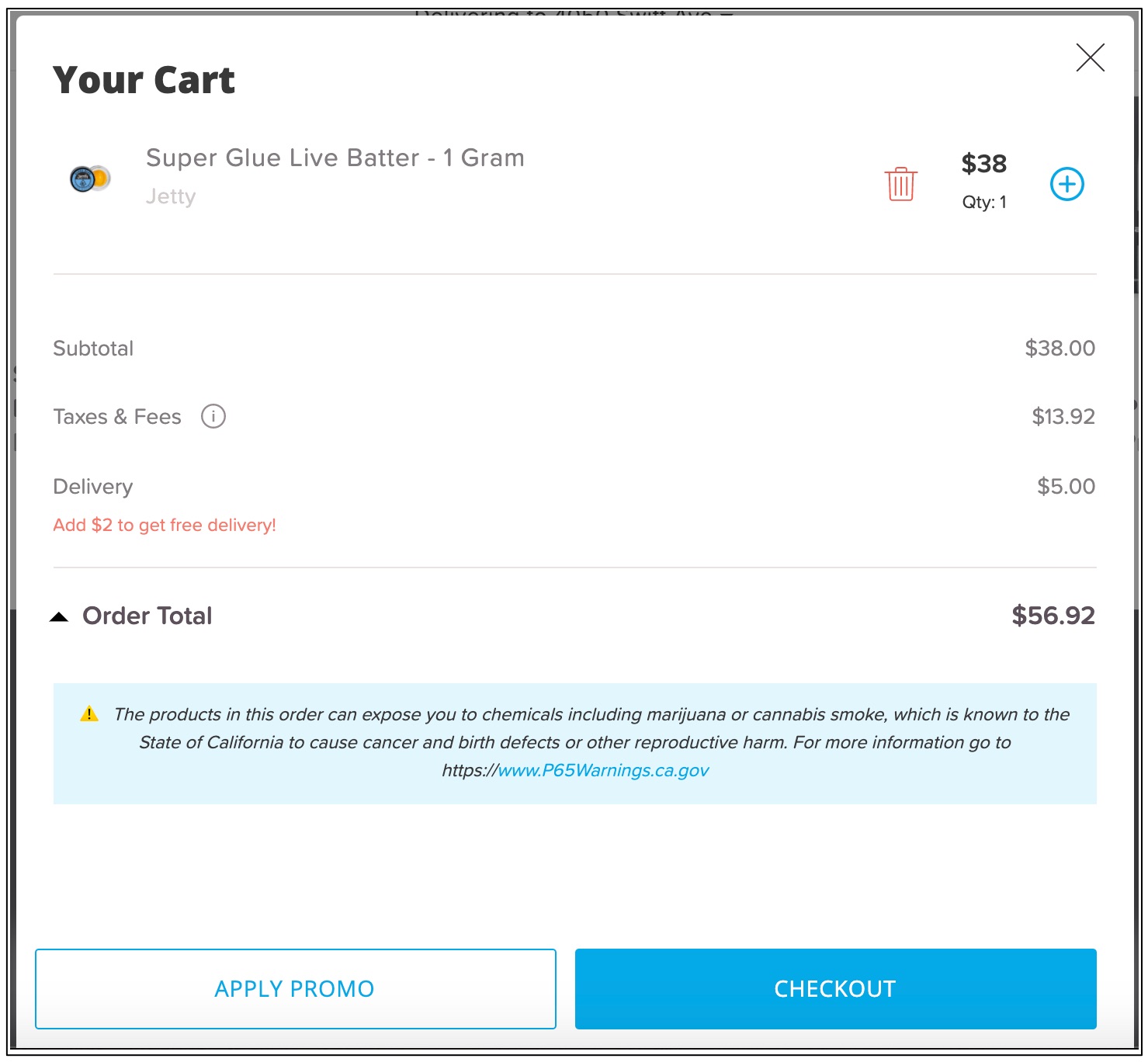 At the checkout screen, you will be able to review your order again, add any delivery instructions you may have, and also choose your method of payment. You will need to choose your method of payment before you can place your order.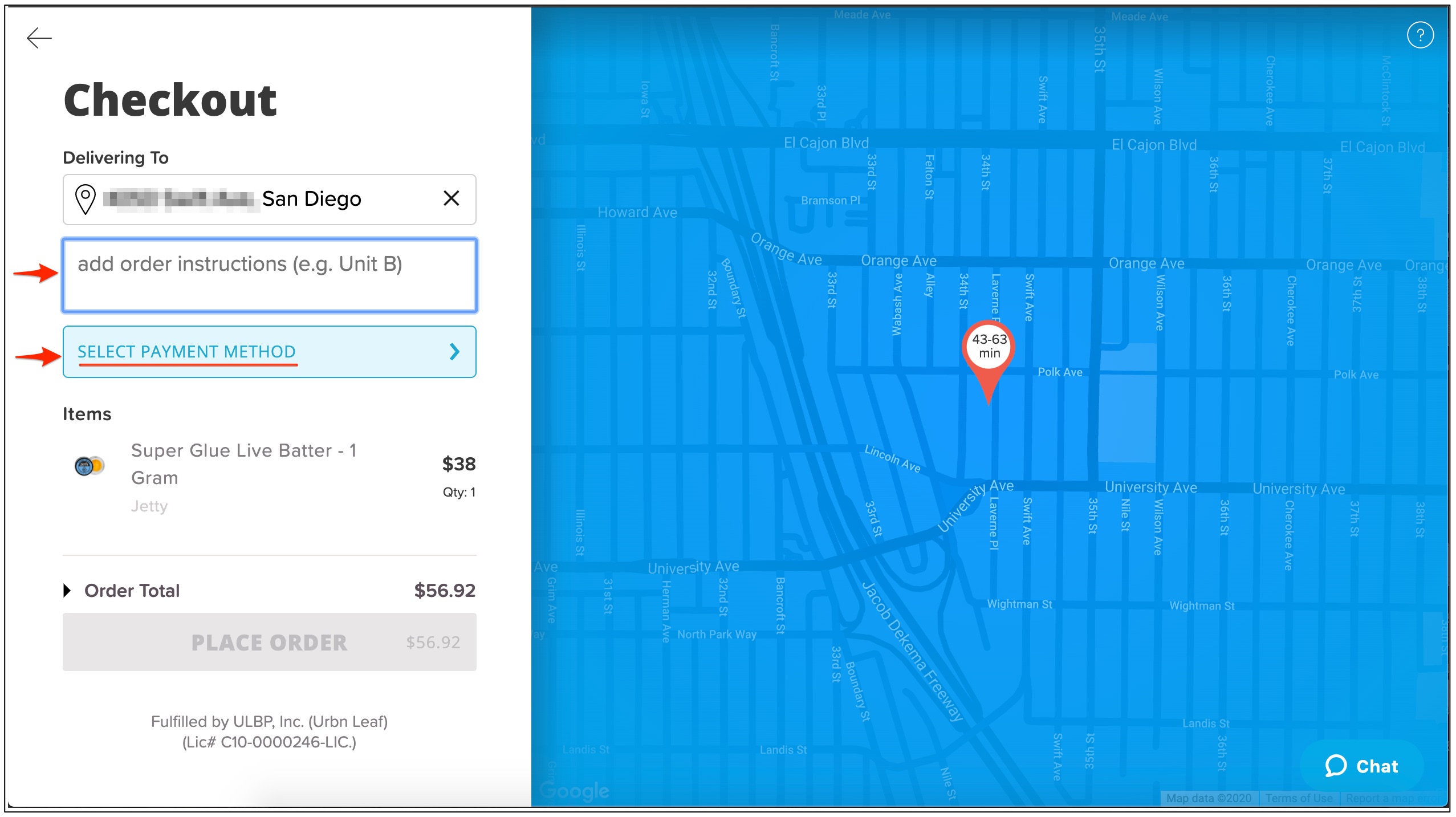 Upon selecting your payment method, you will see all available options including ACH* and Cash (*depending on your delivery zone). Once you have selected your method, you will be asked to confirm in order to continue.
If you choose ACH payment method, you will need to go back and reapply the promo code to your order, before placing it!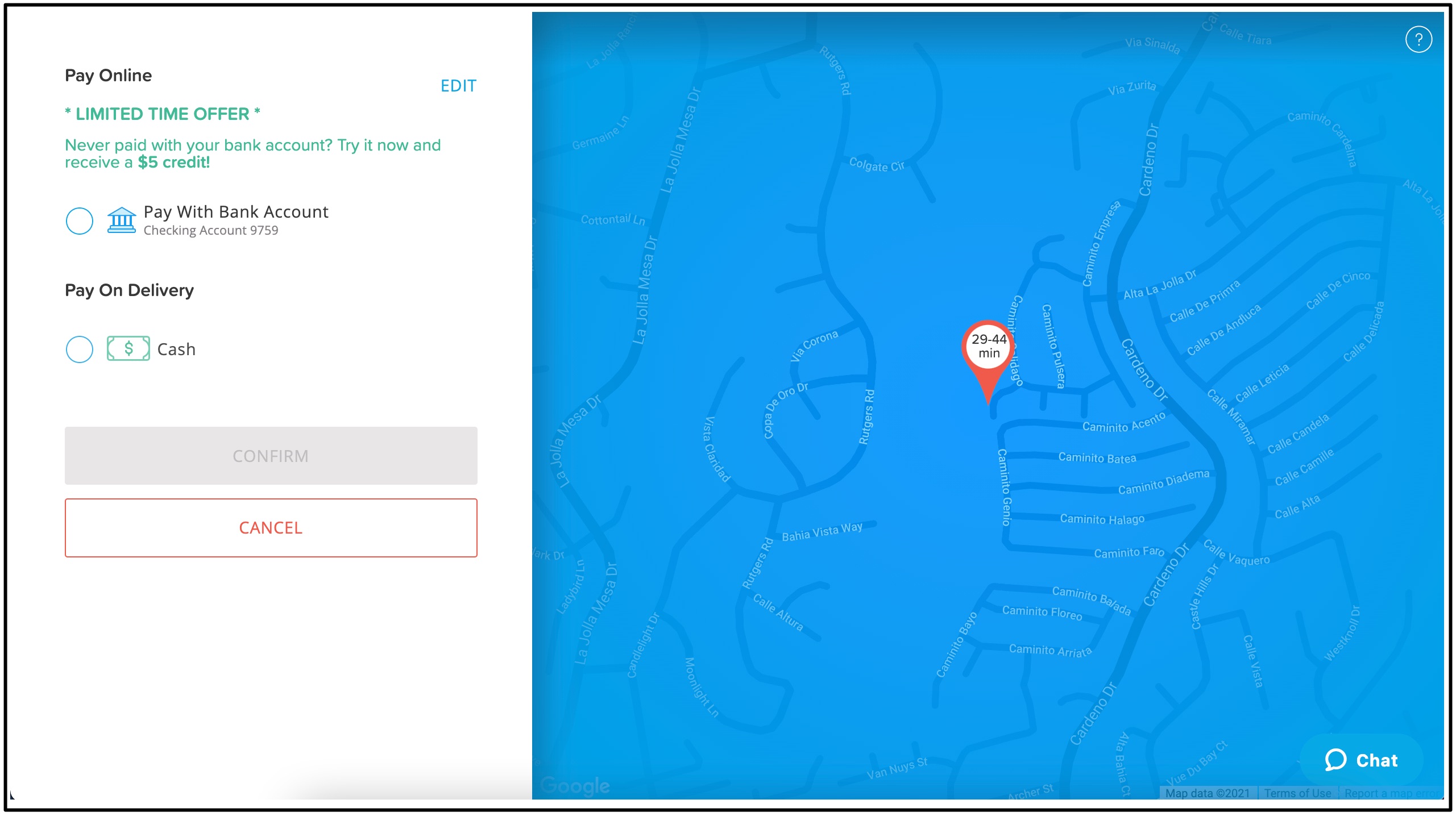 Once confirmed, you will be back at the checkout screen and able to place your order. (Your ACH bank information is saved in the system for faster checkout next time).
Note: Venmo, CashApp, FacebookCash, BitCoin, GooglePay, Square, Paypal, Zelle, and any third-party payment application can NOT be used to complete an Eaze order in any circumstance.
After the Order is Placed
Once the order is active, you will land upon the "ETA screen". A modal pops up reminding you to bring your ID upon delivery, and then your order status is displayed along with the estimated time of arrival.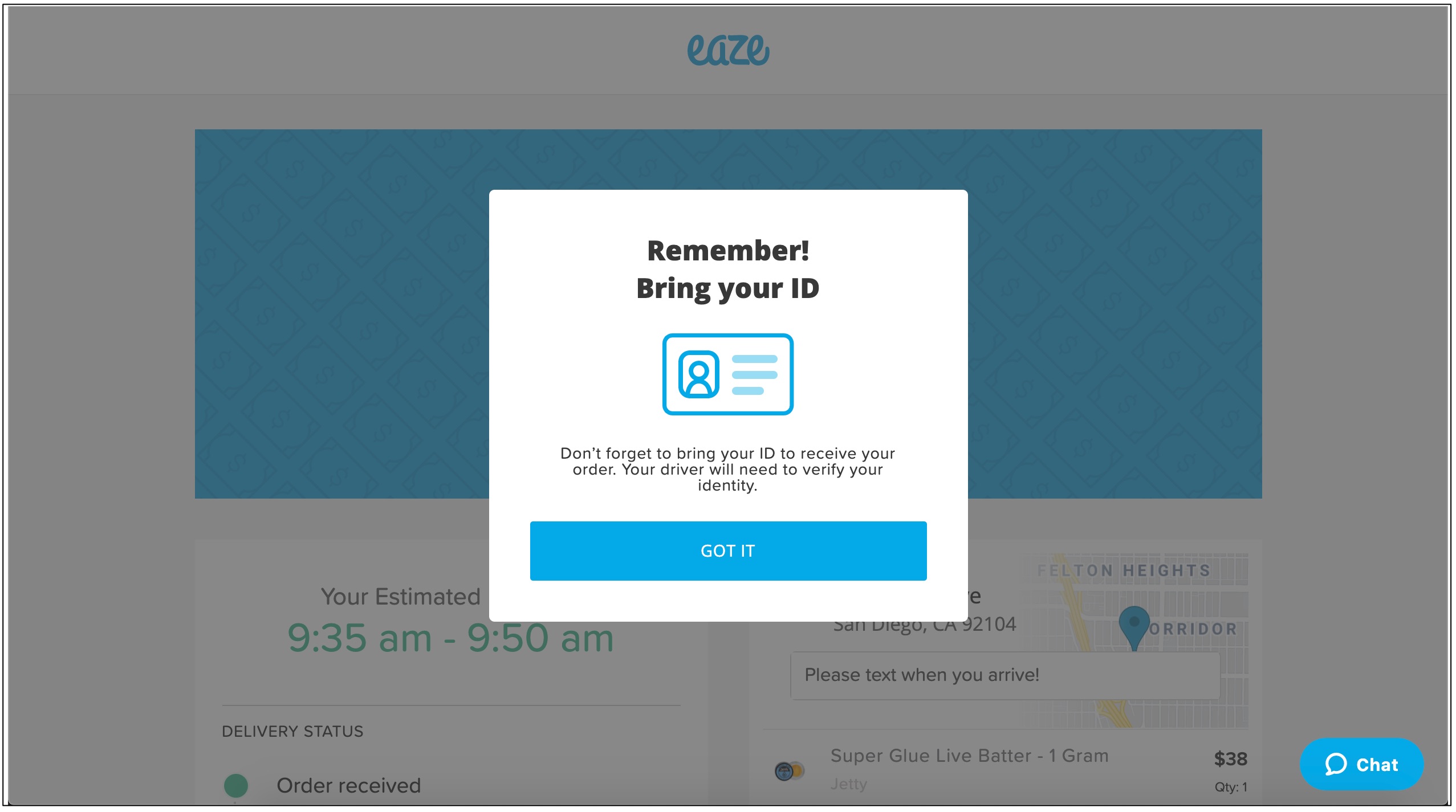 Please notice the "Need Help?" button at the bottom of the ETA section on the left. You can open this menu to cancel the order, contact support, or open Help Center articles to answer any questions you may have. See example below.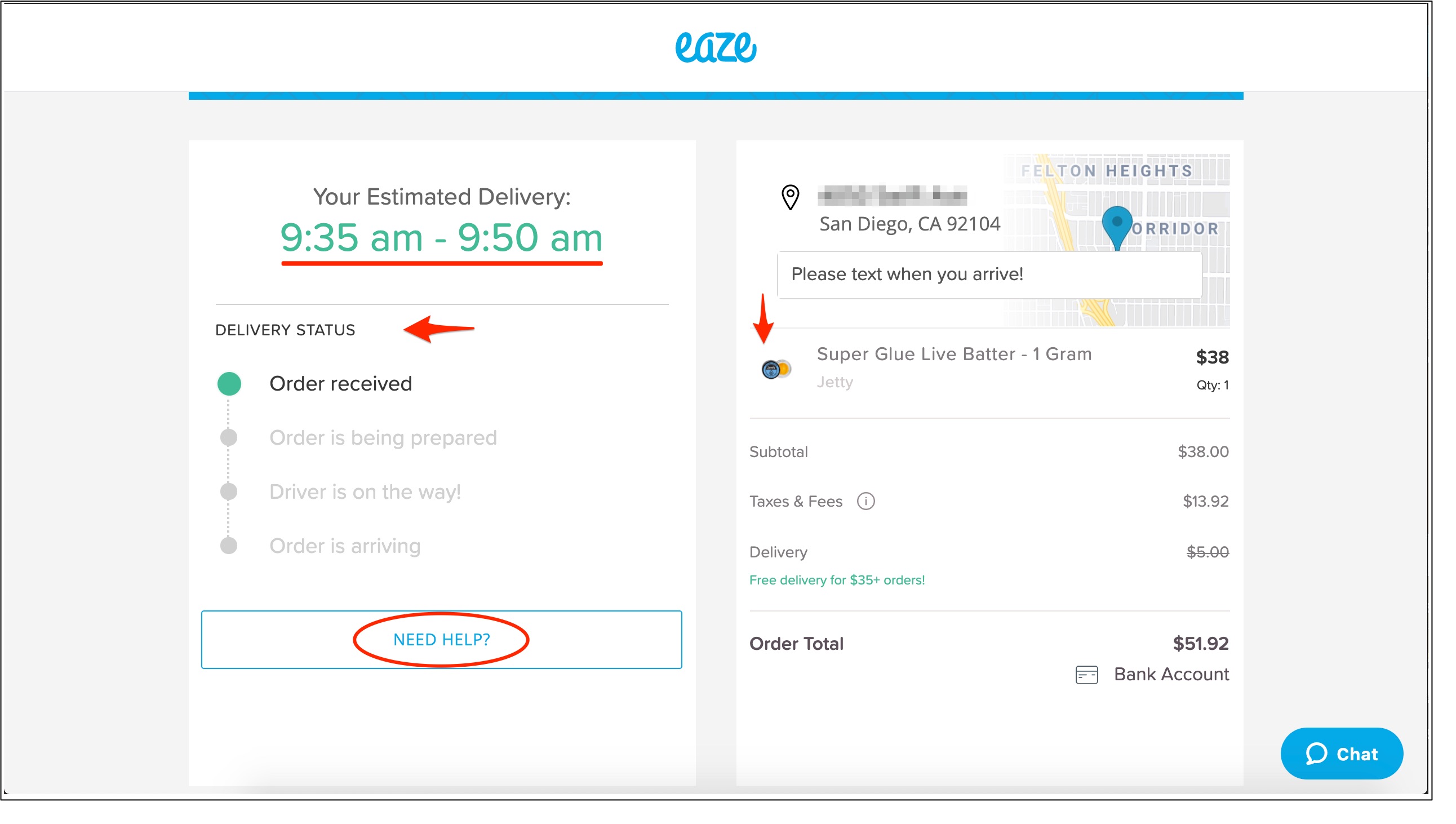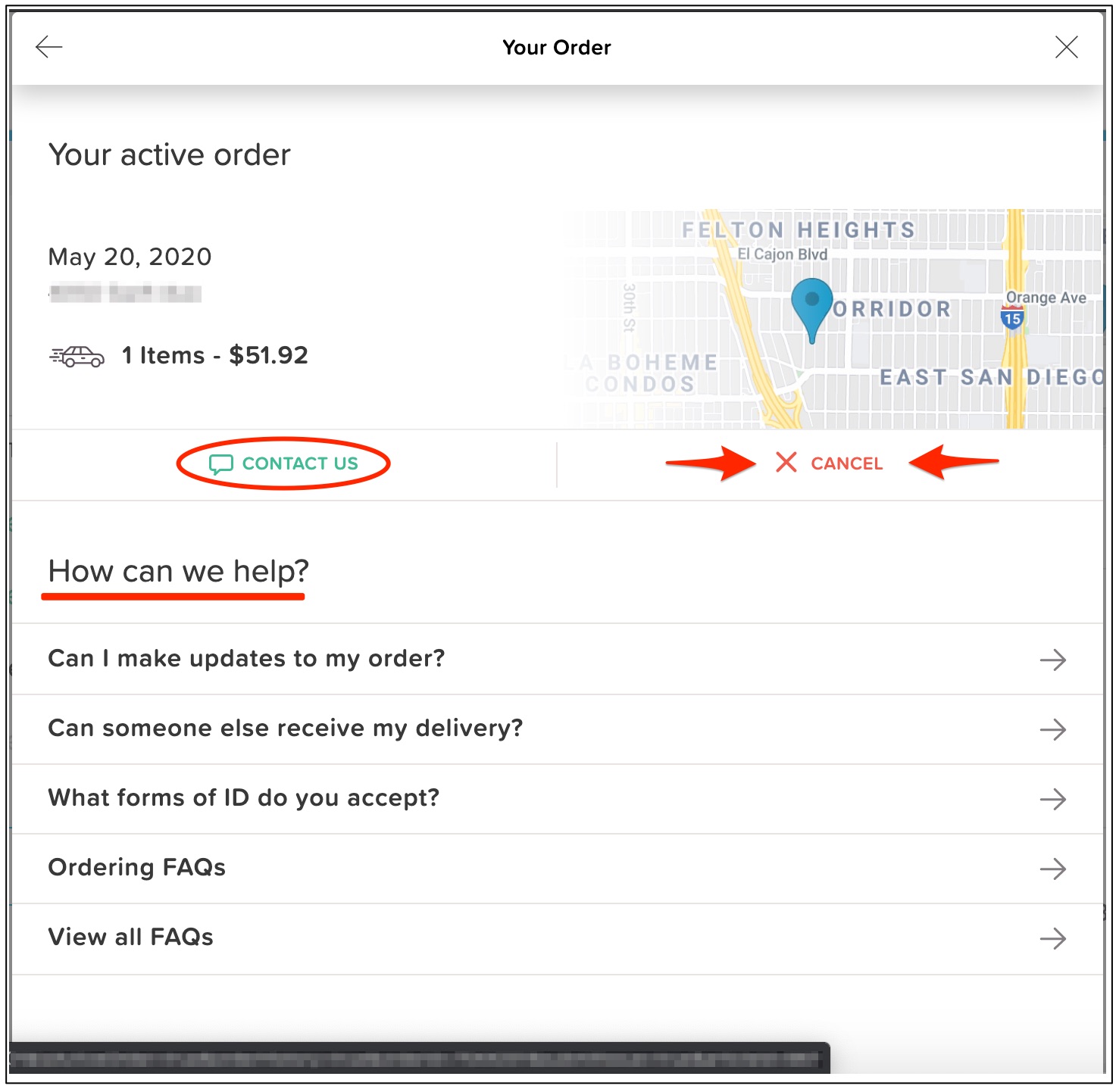 Once the Order is Completed
As the order gets close to its destination, the ETA screen will switch to "Arriving Soon". And once the order does arrive, you should receive a text or call that your driver is at your location.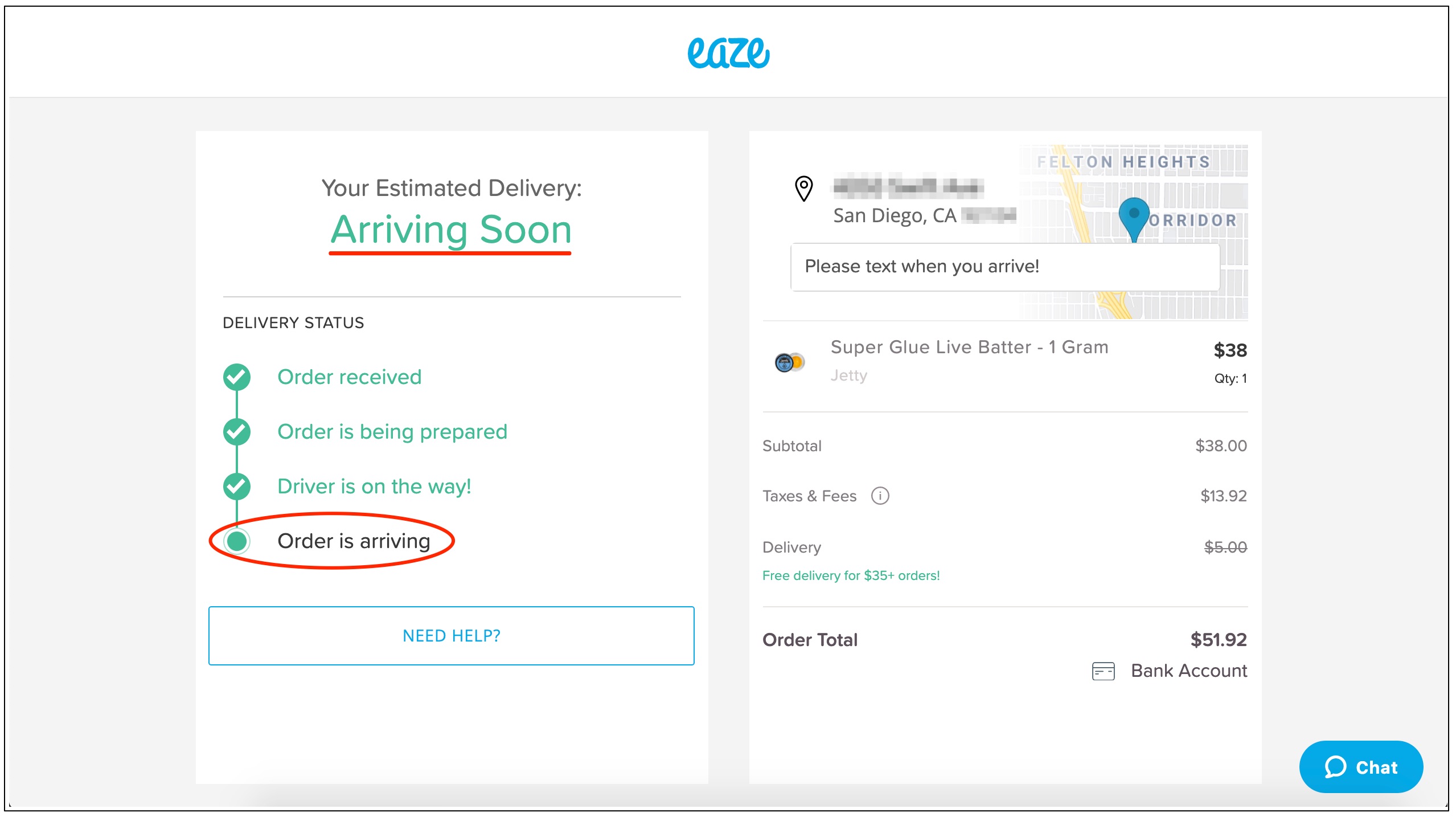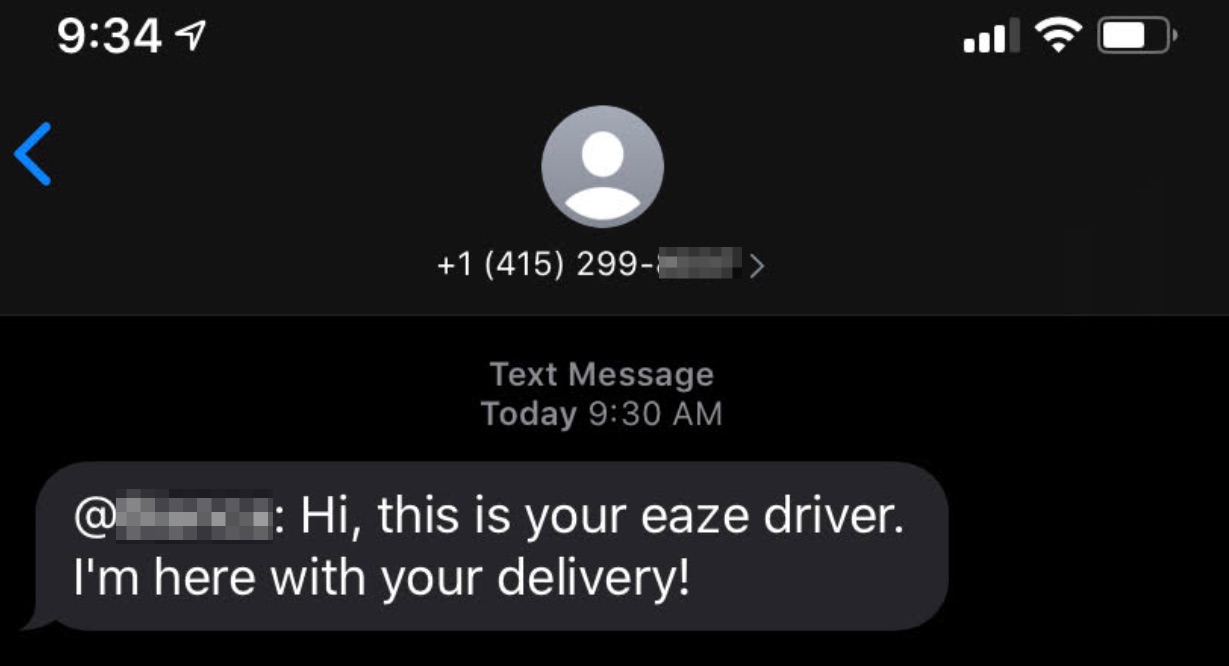 Once you provide your ID and sign for your order, you will receive it and your order will be completed by the driver. The ETA screen will change to show you your receipt, and ask you to rate your delivery and provide any feedback.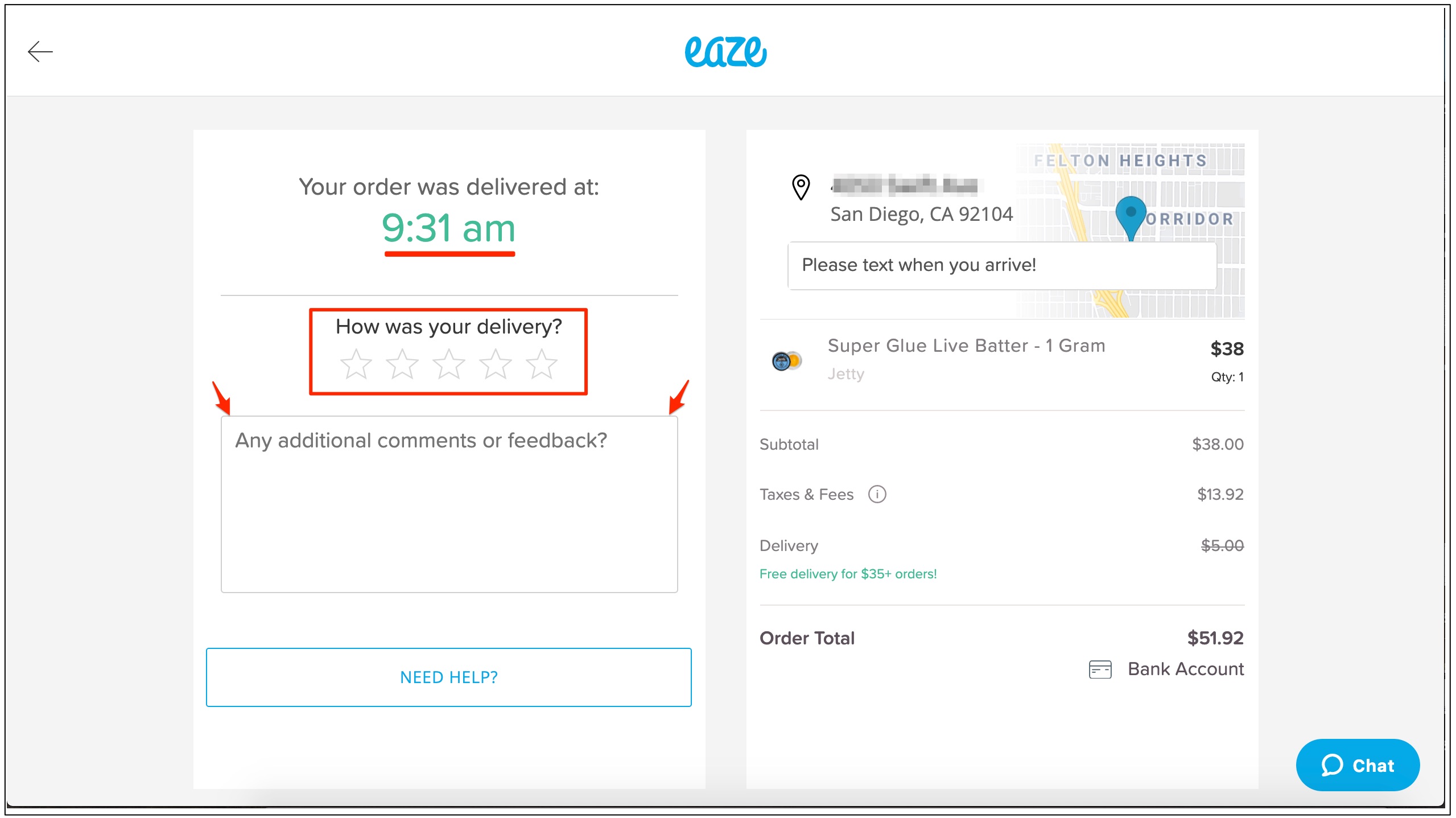 And lastly, once you rate your delivery and submit it, the referral program modal will appear as a reminder to invite your friends and family for referral credit.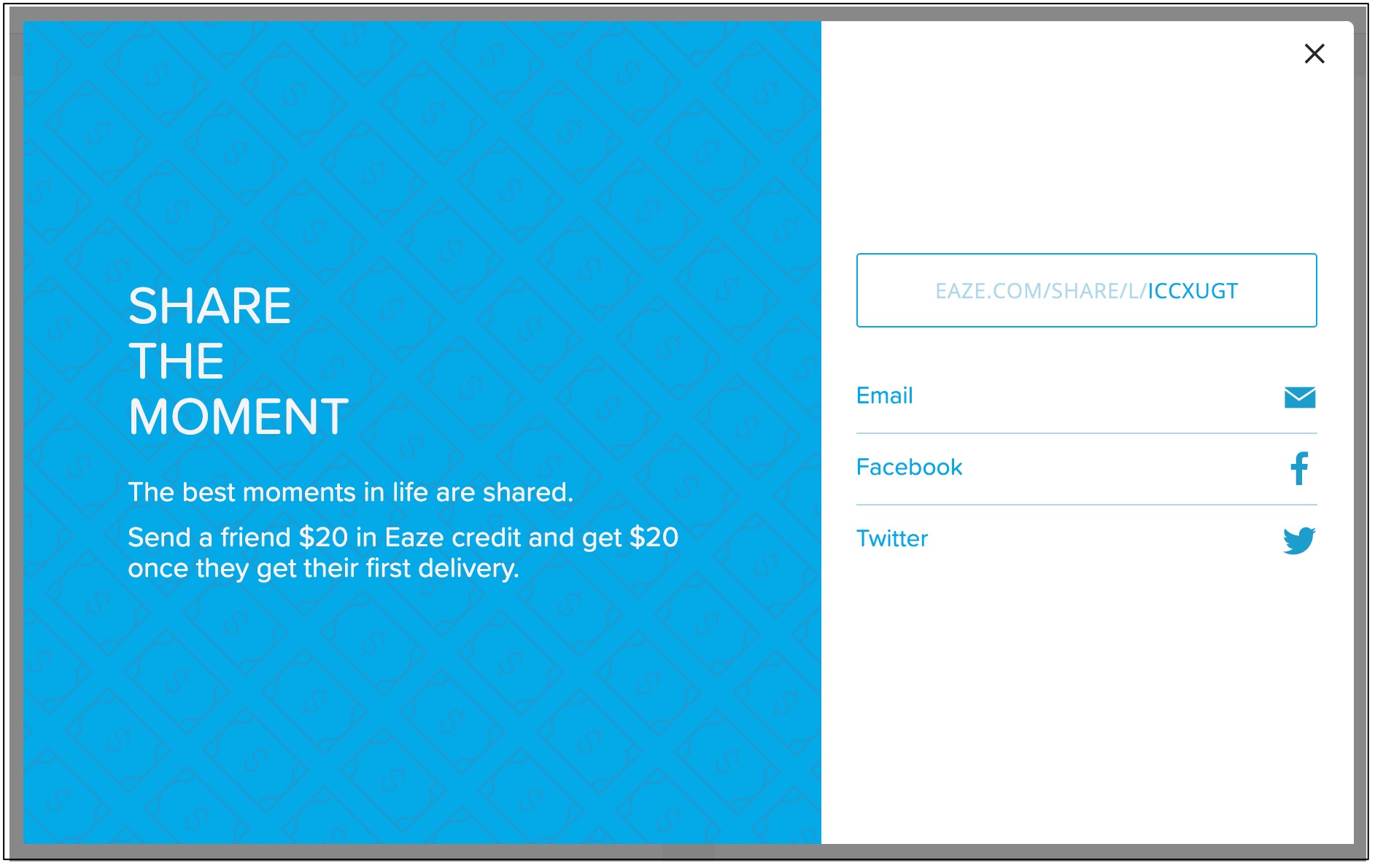 That's it! Now you can click out and go back to the menu and repeat the process all over again!
If you have any issues regarding order placement, please reach out to us at support@eaze.com or via live chat on our menu at https://www.eaze.com/menu.